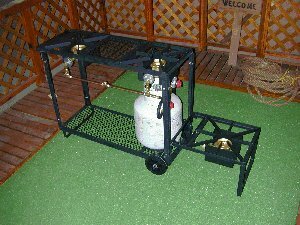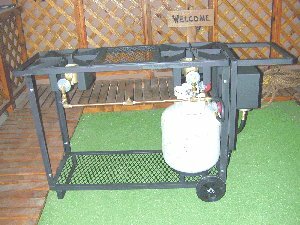 One of the rules in outdoor cooking is the larger the pot the lower the cooker needs to be. The add on cooker is the perfect way to add a high or low pressure low level burner to a cart system.When not in use the burner folds up out of the way. This also make the cart easy to move. When need the unit folds down.

If you order a new cart with this option we will drill the two additional holes required to attach the add on unit. We will also modify the manifold to accommodate the additional burner.

If you already own a cart system you will have to drill the two holes yourself and do a small amount of plumbing on the manifold.